Fallout 76 Concrete Farming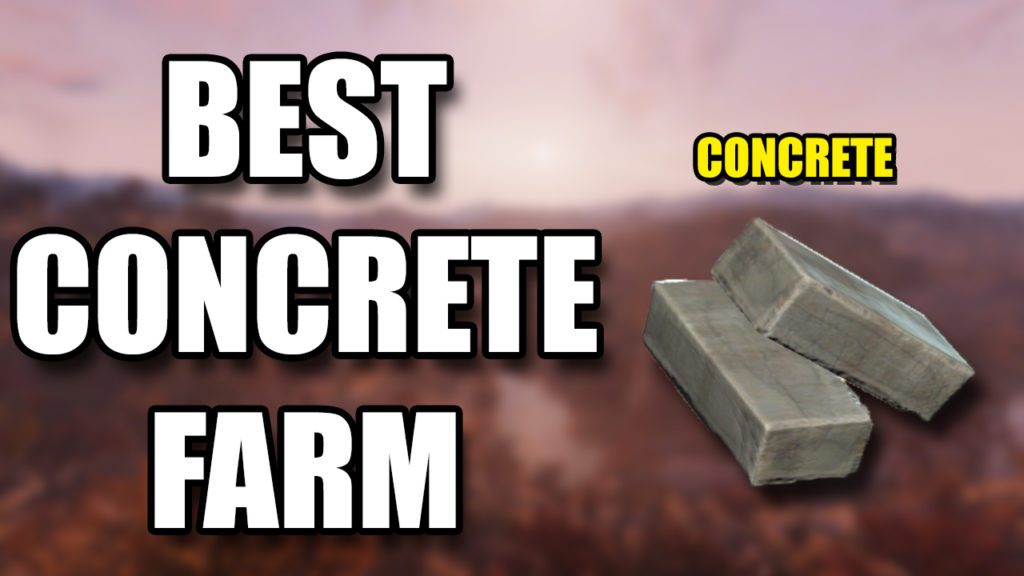 Fallout 76 has multiple uses for Concrete, but it always feels as though you constantly need to farm for more. Concrete is heavily used in the crafting of CAMP items, and you will most definitely need a lot of it in order to create the home you always dreamed of.
With that being said, there aren't a whole lot of options when it comes to breaking down an item into concrete, as the ONLY things that contains concrete are:
Bags of Concrete
Garden Gnomes
Lead Pipes
Wow. Who knew bags of concrete could be broken down into concrete. Well, now that you know WHAT you need, you need locations where they spawn. I spent some time running around the map trying to find consistent spawns, and like most items, concrete spawns in big bundles (for the most part), but you will have to jump worlds in order to farm the locations again. Those Concrete farming locations in Fallout 76 are:
Abandoned Bog Town

Go to the scaffolding around the front of the main business building, and go to the SECOND floor. There, in that room, you will find anywhere from 5-15 bags of concrete, depending on how lucky you are.

New River Gorge Bridge – East

At the CENTER of the bridge, coming from the East side, there is a crashed Toxic barrel truck with a ton of concrete bags around it.

Lewis & Sons Farming Supply

Typically you'll find a couple bags around the area

Monorail Elevator

At the TOP of the main tower, right at the nose of the actual train, you'll find a bunch of bags of concrete laying on the platform

Kanawha County Cemetery

Bags of Concrete are found in the shed beside the church building.
More Resource Farming Guides!!!