Fallout 76 Copper Farming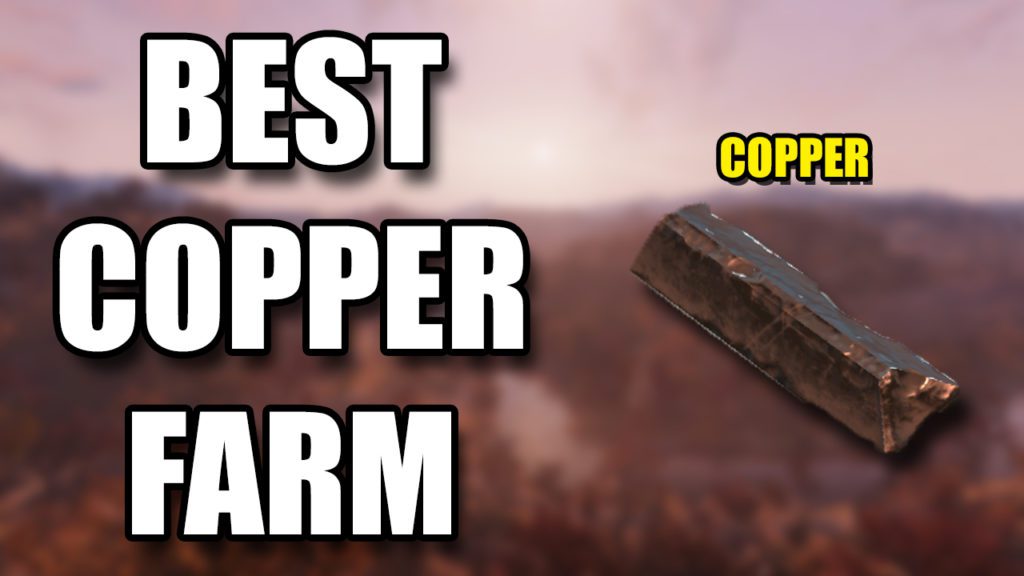 Copper in Fallout 76 is a key ingredient to almost every single electrical crafting item in the game. Anything you want that requires power or even just energy based items will require a hefty amount of copper. There are a couple different ways to acquire copper, as some items can be broken down into the component OR you can farm the actual ore (make sure to use Excavator Power Armor if you farm the ore, you get 4 times as much).
That being said, here are a few ITEMS in Fallout 76 that contain the Copper component when you break them down:
Acetone Canister
Beaker Stand
Table Lamp (Any type and color)
Bone Cutter
Brass Miner's Lamp
Broken Lamp
Light Bulbs (and Broken Bulbs)
Bunsen Burner
Ornamental Vase
Cooking Pot
Damaged Mainframe Core
Flight Data Recorder
Fuse
High-Powered Magnet
Hot Plate
Magnifying Glass
Mainframe Core (repaired)
Mine Suit Filter
Canister (any type & color)
Power Relay Coil
Radio Jammer
Sensor Module
Magnet Cow
Stew Pot
Telephone
Trumpet
Vacuum Tube
There are a TON of items that contain Copper, and a lot of these items can be mass farmed in certain areas. Here are a couple places you can easily farm Copper from objects in Fallout 76:
Sons of Dane Compound
Bolton Greens
Mountainside Bed and Breakfast
Blackwater Mine

Mole Miners have the Filter

Abandoned Bog Town

Check the UPPERMOST floor. Tons of copper objects

Sugar Grove
More Resource Farming Guides!!! ​