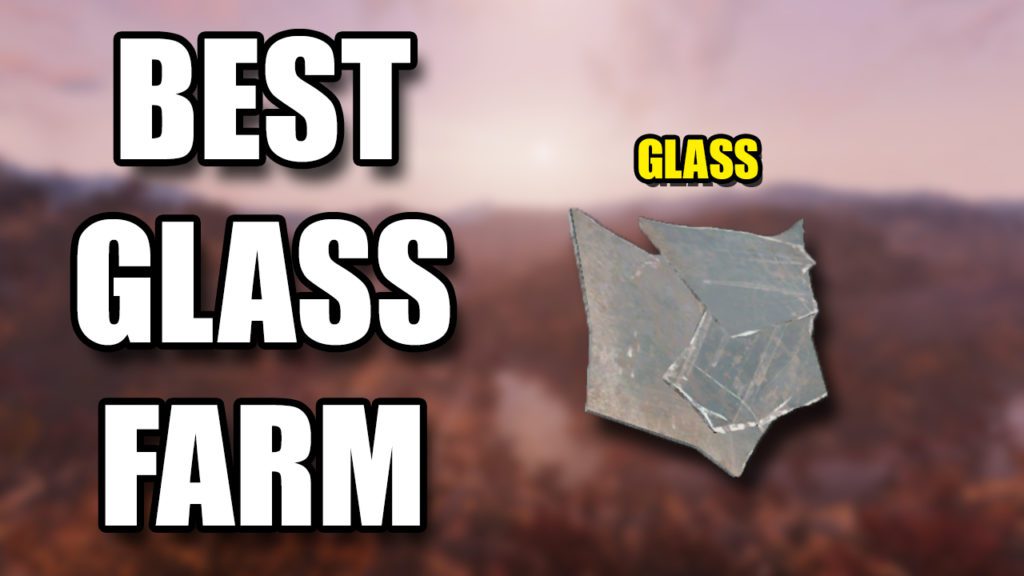 Glass in Fallout 76 is one of the most important materials to try and farm JUST so that you can build all the various structures at your CAMP. Not only does Glass help you build things at your camp, but it can also be a fantastic resource in the crafting of various weapon modifications.
There are beyond too many items that contain glass as a "break-down" component, so if you're searching for glass you shouldn't have too difficult of a time finding more than enough. The items that contain glass in Fallout 76 are:
Alarm Clocks
Bottles
Beakers
Drinking Glasses
Table Lamps
Any Alcoholic or Nuka Cola based glass product
Brass Miner's Lamp
Chemistry Jar
Flask
Fuses
Glass Bowls
Vases (ANY Type or color)
Glass Pitchers
Gold-Plated Glass
Graduated Cylinders
Handmade Glue
High-Powered Microscope
Honey Jars
JARRED Scorched Hands, feet, or heads
Lab Bottles
Light Bulbs
Research Test Tubes
Royal Jelly
Microscopes
Vacuum Tubes
Any of these (OR their variations) can supply you with glass, so I'm sure there's already a bunch of bars/restaurant locations popping in your head with all those beautiful empty bottles. Well, that's EXACTLY where we're going to go. Here are some of the better locations to farm a bunch of glass incredibly quick in Fallout 76:
Camden Park
Cow Spots Creamery
Kanawha Nuka-Cola Plant
Pleasant Valley Resort
Sons of Dane Compound
The Whitespring Resort
More Resource Farming Guides!!!