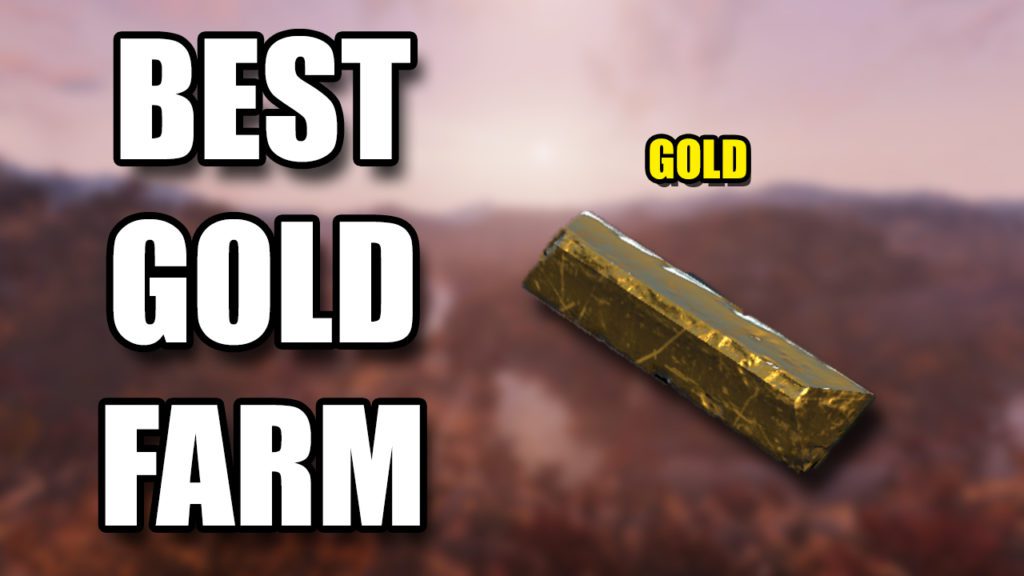 Gold in Fallout 76 is an incredibly valuable resource to collect, especially for those of you heavily into the CAMP structural crafting when it comes to power. Gold is not only used in crafting objects for you CAMP, but is also used in crafting various different weapon mods.
There are a number of items you will want to look out for, if you're collecting gold through the process of breaking down game objects. Here are a couple items you want to keep an eye open for as you farm Gold in Fallout 76:
Lighter's (Any kind)
Gold Forks
gold Plated Flip Lighter
Gold Pocket Watch
Gold Plated Glass
Red Star Pins
Unstoppables! Board game
Each of these objects can be broken down to supply you with a bit of gold. The alternative to farming objects and breaking them down to gold is actually MINING in various mines around the map. Typically mines will spawn with a specific type of resource ore nodes, so if you know of a Gold Mine, chances are it will ALWAYS be a gold mine.
But before we talk about mines, lets talk about locations where you can find the above items to break down into gold. A few locations you'll want to check out in Fallout 76 if you're try to farm gold are:
Appalachian Antiques

Contains several Gold Flip Lighters, occasionally watches

The Burrows

Feral Ghouls have a great chance to drop Pocket Watches and Flip lighters

Whitesprings Resort

Sometimes Gold Glasses are resting on tables

Whitesprings Golf Club

Feral Ghouls spawn like crazy in this building, making it another great location to farm gold
More Resource Farming Guides!!!