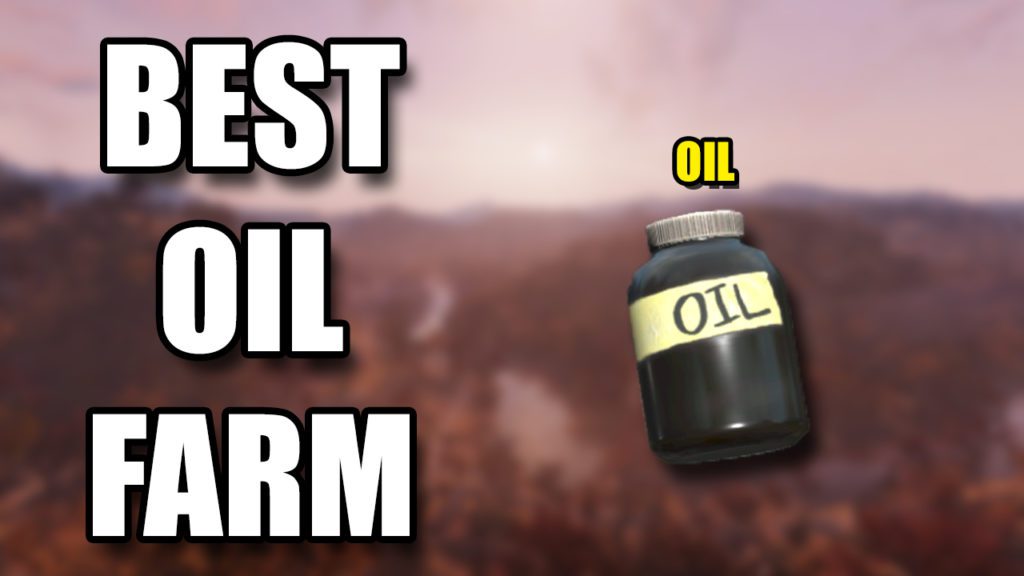 Oil in Fallout 76 is practically the gorilla glue that holds the society together. This is an extremely essential material to farm in order to craft many of the different gears, modifications, chems, explosives, etc. It's heavily used in the crafting of Power Armors, and you need a TON of it.
SO, with that being said, there are many locations where one can farm up as much oil as they can get, and certain objects you want to collect. The main objects containing oil that you can break down are:
Aluminum Canisters
Oil Cans
Lighter's (Any type)
Blowtorches
Blue Paint
Cooking Oil
Cutting Fluid
Fuel Tanks
Fumigus Blowtorch
Gas Canisters
Industrial Oil Canisters
Industrial Size Shortening
Lanterns
Mr. Handy Fuel (Nice big red propane tank looking things)
Oil Canisters
Paint Cans
Plastic Gas Canisters
Portable Fuel Tanks
Red Paint
Soap
Sticky Tar
Yellow Paint
With that list in your mind, you probably immediately thought about all the various farms and garages in the game. Well, you're very right. There are many different auto mechanic locations, garages, supply farms, and more than contain a HUGE amount of these items… the only problem is that a lot of them are off to the SIDES of main locations (for the most part). So, for the locations I'll list below, you need to run AROUND the areas a tad bit, check all the side sheds and whatnot to find all the oil the places have to offer.
I've tried to find the most obvious locations that have these oil farm products pretty much wide in the open, especially those canisters and fuel tanks. Here are some locations to farm oil at in Fallout 76:
Silva Homestead
Wilson Brother's Auto Repair
Beckwith Farm
Aaronholt Homestead
Charleston Trainyard
Delano Grange
Sons of Dane Compound
Sunrise Field
Yellow Sandy's Still
More Resource Farming Guides!!!