Few answer the Hunters Call, and fewer still become worthy to be called whale hunter. With this guide you will become one of those worthy to adorn your ship with proof of your dedication to ensuring pirates don't just have to eat bananas every day. Please enjoy the Hunters Call Guide for the Sea of Thieves. 
With one of the LARGEST selections of possible loot, the Hunters Call Alliance are willing to take just about any form of protean meat, as long as its no longer alive, and hopefully cooked properly. But WAIT, there's more, The Hunters Call Alliance also accept Mermaid Gems, which may be easier to catch for some of the out of shape Pirates.
The Sea of Thieves is full of useful meat to hunt for. But knowing where to find them may be more challenging than expected.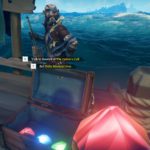 Mermaid Gems
Found in sunken ships, buried treasures, bellies of Megalodon and Kraken, even at the core of Cursed Mermaid Statues, Mermaid Gems are the most common trade source in the Sea of Thieves.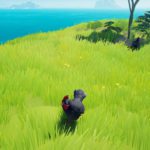 Chicken
These feathered friends are found on most islands, just make sure you cut them down before they run away.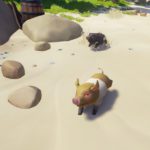 Pig
These quick footed quadrupeds flee at the first sight of a Pirate. So make sure you have you're running peg leg on so you can catch the pork chops you need. Best found on large Islands.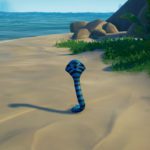 Snakes
These slithering spiteful spitters can be found on most small islands, and occasionally on large islands. They are a guarantee on Snake Island, go figure.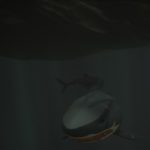 Sharks
These are more of the animal that hunts you, but if you are brave enough to use yourself (preferable a friend) as bait, you can hunt the oceans hunter by simply taking a dip in the ocean. Better odds near shipwrecks, during a Megalodon fights or ship battles.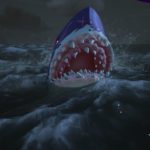 Megalodon
One does not simply hunt the Megalodon, they hunt for you! Defeating this oversized pond minnow will grant you with both fame and fortune, plus a few good chunks of its meat as well.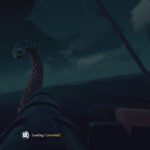 Kraken
Those who have angered Davy Jones must face his most fearful weapon, the Kraken. Simply surviving the attack alone is a task in itself, just don't forget to pick up the pieces of its tentacles.
Want to know how to deal with the Megalodon and the Kraken? Check out these guides below for more info on them!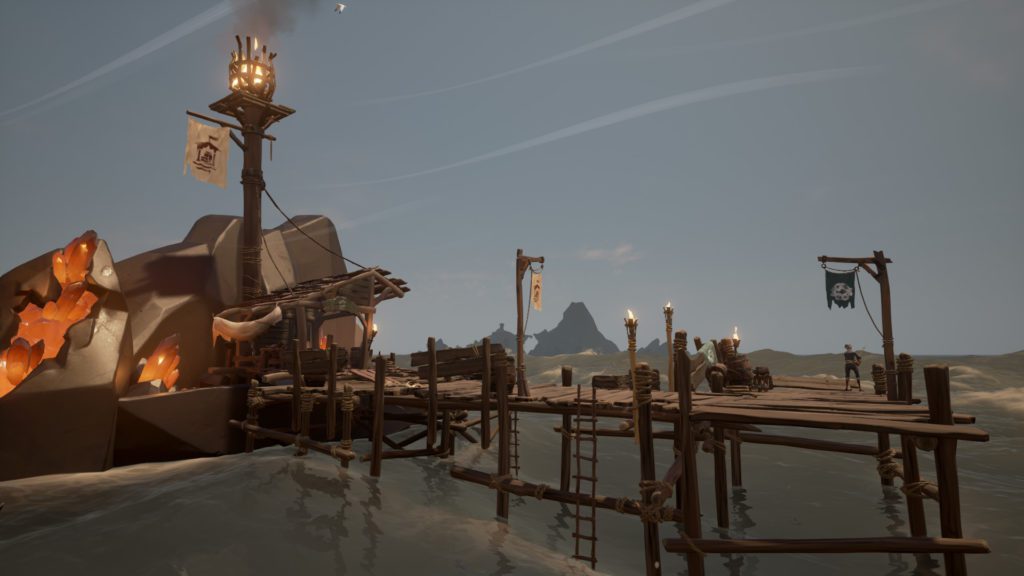 The members of the Hunters Call are spread out all over the Sea of Thieves. Not finding the living of the outposts to their liking, they have settled down at each of the different Seaposts. They are found at the end of the docks, usually either fishing or cooking.
With so much meat in your pockets, the next thing to do is to start up a fire and get to cooking. But Sea of Thieves is no simple cooking simulator, it requires a little more delicacy to ensure a proper meal. Here is some helpful hints on how to keep your medium well from becoming charcoal.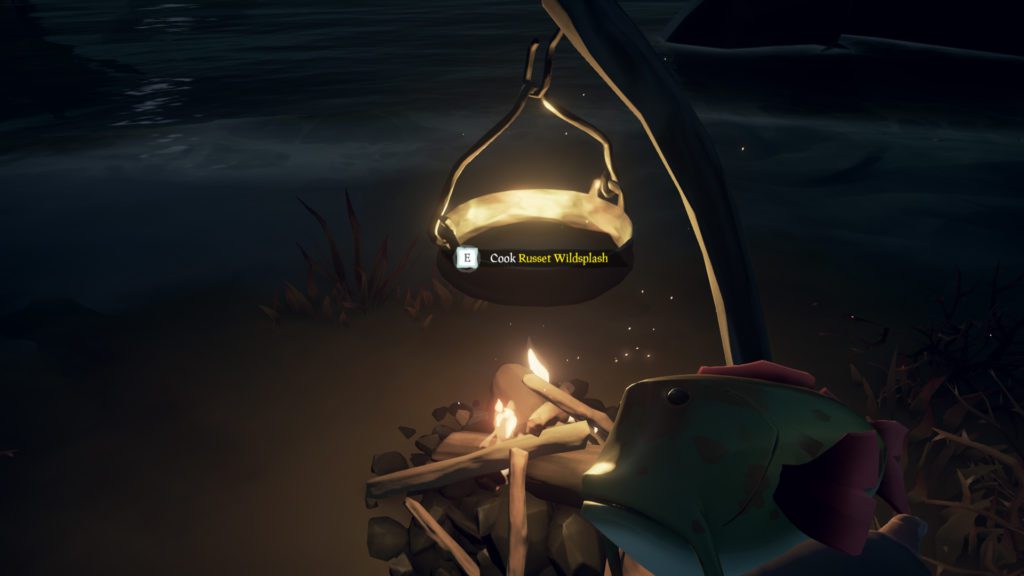 | Food Type | Undercooked | Cooked | Burnt |
| --- | --- | --- | --- |
| Chicken | 50 s | 60 s | 120 s |
| Pork | 50 s | 60 s | 120 s |
| Snake | 50 s | 60 s | 120 s |
| Shark | 50 s | 60 s | 120 s |
| Fish | 30 s | 40 s | 80 s |
| Trophy Fish | 80 s | 90 s | 180 s |
| Megalodon | 90 s | 120 s | 240 s |
| Kraken | 90 s | 120 s | 240 s |
Best places I've found so far are Fishing at Mermaid's Hideaway, and searching Sunken ships for anything accepted by the Hunters Call Alliance. 
Now you may want to grab a storage crate and place it on the rocks next to you, you can just sit here all week long and keep filling up the crate. Once you've had you fill of fun, just head to the closest Seaport and sell your "Catch of the Day". Its up to you if you want to spend the time to cook the fish or just sell them raw.
Sunken Ships/Barrels of Plenty
Here is a breakdown of all the items you can sell to the Hunters Call Alliance and what they are worth. These foods must be cooked (even a little) in order to be sold, just don't throw away good gold by burning your profits. 
| Food Type | Undercooked | Cooked | Burnt |
| --- | --- | --- | --- |
| Chicken | 40 G | 45 G | 5 G |
| Pork | 40 G | 45 G | 5 G |
| Snake | 40 G | 45 G | 5 G |
| Shark | 40 G | 45 G | 5 G |
| Megalodon | 405 G | 450 G | 50 G |
| Kraken | 405 G | 450 G | 50 G |
| Emerald | Sapphire | Ruby |
| --- | --- | --- |
| 1000 G | 1500 G | 2000 G |
Trophy fish prices are marked inside (parenthesis) 
| Fish Type | Raw | Undercooked | Cooked | Burnt |
| --- | --- | --- | --- | --- |
| Ruby Splashtail | 75 G (190 G) | 100 G (255 G) | 115 G (285 G) | 15 G (45 G) |
| Sunny Splashtail | 150 G (375 G) | 205 G (510 G) | 225 G (565 G) | 35 G (85 G) |
| Seafoam Splashtail | 150 G (375 G) | 205 G (510 G) | 225 G (565 G) | 35 G (85 G) |
| Indigo Splashtail | 225 G (565 G) | 305 G (765 G) | 340 G (850 G) | 50 G (130 G) |
| Umber Splashtail | 375 G (940 G) | 505 G (1270 G) | 565 G (1410 G) | 85 G (210 G) |
| | | | | |
| --- | --- | --- | --- | --- |
| Charcoal Pondie | 75 G (190 G) | 100 G (255 G) | 115 G (285 G) | 15 G (45 G) |
| Orchid Pondie | 150 G (375 G) | 205 G (510 G) | 225 G (565 G) | 35 G (85 G) |
| Moonsky Pondie | 150 G (375 G) | 205 G (510 G) | 225 G (565 G) | 35 G (85 G) |
| Bronze Pondie | 225 G (565 G) | 305 G (765 G) | 340 G (850 G) | 50 G (130 G) |
| Bright Pondie | 375 G (940 G) | 505 G (1270 G) | 565 G (1410 G) | 85 G (210 G) |
| | | | | |
| --- | --- | --- | --- | --- |
| Stone Islehopper | 105 G (265 G) | 140 G (360 G) | 160 G (400 G) | 25 G (60 G) |
| Moss Islehopper | 105 G (265 G) | 140 G (360 G) | 160 G (400 G) | 25 G (60 G) |
| Amethyst Islehopper | 105 G (265 G) | 140 G (360 G) | 160 G (400 G) | 25 G (60 G) |
| Honey Islehopper | 105 G (265 G) | 140 G (360 G) | 160 G (400 G) | 25 G (60 G) |
| Raven Islehopper | 1050 G (2625 G) | 1420 G (3545 G) | 1575 G (3940 G) | 235 G (590 G) |
| | | | | |
| --- | --- | --- | --- | --- |
| Olive Plentifin | 225 G (565 G) | 305 G (765 G) | 340 G (850 G) | 50 G (130 G) |
| Amber Plentifin | 300 G (750 G) | 405 G (1015 G) | 450 G (1125 G) | 70 G (170 G) |
| Watery Plentifin | 300 G (750 G) | 405 G (1015 G) | 450 G (1125 G) | 70 G (170 G) |
| Cloudy Plentifin | 375 G (940 G) | 505 G (1270 G) | 565 G (1410 G) | 85 G (210 G) |
| Bonedust Plentifin | 3000 G (7500 G) | 4050 G (10125 G) | 4500 G (11250 G) | 675 G (1690 G) |
| | | | | |
| --- | --- | --- | --- | --- |
| Russet Wildsplash | 225 G (565 G) | 305 G (765 G) | 340 G (850 G) | 50 G (130 G) |
| Sandy Wildsplash | 300 G (750 G) | 405 G (1015 G) | 450 G (1125 G) | 70 G (170 G) |
| Coral Wildsplash | 300 G (750 G) | 405 G (1015 G) | 450 G (1125 G) | 70 G (170 G) |
| Ocean Wildsplash | 375 G (940 G) | 505 G (1270 G) | 565 G (1410 G) | 85 G (210 G) |
| Muddy Wildsplash | 3000 G (7500 G) | 4050 G (10125 G) | 4500 G (11250 G) | 675 G (1690 G) |
| | | | | |
| --- | --- | --- | --- | --- |
| Rose Wrecker | 375 G (940 G) | 505 G (1270 G) | 565 G (1410 G) | 85 G (210 G) |
| Sun Wrecker | 450 G (1125 G) | 610 G (1520 G) | 675 G (1690 G) | 100 G (225 G) |
| Moon Wrecker | 450 G (1125 G) | 610 G (1520 G) | 675 G (1690 G) | 100 G (225 G) |
| Blackcloud Wrecker | 525 G (1315 G) | 710 G (1775 G) | 790 G (1975 G) | 120 G (295 G) |
| Snow Wrecker | 3750 G (9375 G) | 5065 G (12655 G) | 5625 G (14065 G) | 845 G (2110 G) |
| | | | | |
| --- | --- | --- | --- | --- |
| Jade Battlegill | 375 G (940 G) | 505 G (1270 G) | 565 G (1410 G) | 85 G (210 G) |
| Sky Battlegill | 450 G (1125 G) | 610 G (1520 G) | 675 G (1690 G) | 100 G (225 G) |
| Bittersweet Battlegill | 450 G (1125 G) | 610 G (1520 G) | 675 G (1690 G) | 100 G (225 G) |
| Rum Battlegill | 525 G (1315 G) | 710 G (1775 G) | 790 G (1975 G) | 120 G (295 G) |
| Sand Battlegill | 3750 G (9375 G) | 5065 G (12655 G) | 5625 G (14065 G) | 845 G (2110 G) |
| | | | | |
| --- | --- | --- | --- | --- |
| Ashen Devilfish | 225 G (565 G) | 305 G (765 G) | 340 G (850 G) | 50 G (130 G) |
| Seashell Devilfish | 300 G (750 G) | 405 G (1015 G) | 450 G (1125 G) | 70 G (170 G) |
| Firelight Devilfish | 300 G (750 G) | 405 G (1015 G) | 450 G (1125 G) | 70 G (170 G) |
| Lava Devilfish | 375 G (940 G) | 505 G (1270 G) | 565 G (1410 G) | 85 G (210 G) |
| Forsaken Devilfish | 3000 G (7500 G) | 4050 G (10125 G) | 4500 G (11250 G) | 675 G (1690 G) |
| | | | | |
| --- | --- | --- | --- | --- |
| Almond Ancientscale | 225 G (565 G) | 305 G (765 G) | 340 G (850 G) | 50 G (130 G) |
| Sapphire Ancientscale | 300 G (750 G) | 405 G (1015 G) | 450 G (1125 G) | 70 G (170 G) |
| Starshine Ancientscale | 300 G (750 G) | 405 G (1015 G) | 450 G (1125 G) | 70 G (170 G) |
| Smoke Ancientscale | 375 G (940 G) | 505 G (1270 G) | 565 G (1410 G) | 85 G (210 G) |
| Bone Ancientscale | 3000 G (7500 G) | 4050 G (10125 G) | 4500 G (11250 G) | 675 G (1690 G) |
| | | | | |
| --- | --- | --- | --- | --- |
| Ancient Stormfish | 450 G (1125 G) | 610 G (1520 G) | 675 G (1690G) | 100 G (225 G) |
| Shores Stormfish | 450 G (1125 G) | 610 G (1520 G) | 675 G (1690G) | 100 G (225 G) |
| Wild Stormfish | 450 G (1125 G) | 610 G (1520 G) | 675 G (1690G) | 100 G (225 G) |
| Twilight Stormfish | 450 G (1125 G) | 610 G (1520 G) | 675 G (1690G) | 100 G (225 G) |
| Shadow Stormfish | 4500 G (11250 G) | 6075 G (15190 G) | 6750 G (16875 G) | 1015 G (1400 G) |
More Sea of Thieves Guides